B15 Cabin Wall Extension System – lightweight and fast way to install B15 draught stop blanket solution
For the construction of facilities such as lighting, ventilation and water supply in yacht & shipbuilding, passages have to be made through the walls and ceiling parts of all rooms / cabins. Because a fire can spread easily and quickly through these weak spots in the construction, the walls and ceilings must be insulated, as well as the space between the ceiling of the cabin and the upper deck. The fire resistance class B0 and B15 often apply to this, where the IMO Res. A 754 (18) is the test standard. The B15 Flex is a flexible, B15 certified partition wall which is easy and quick to install.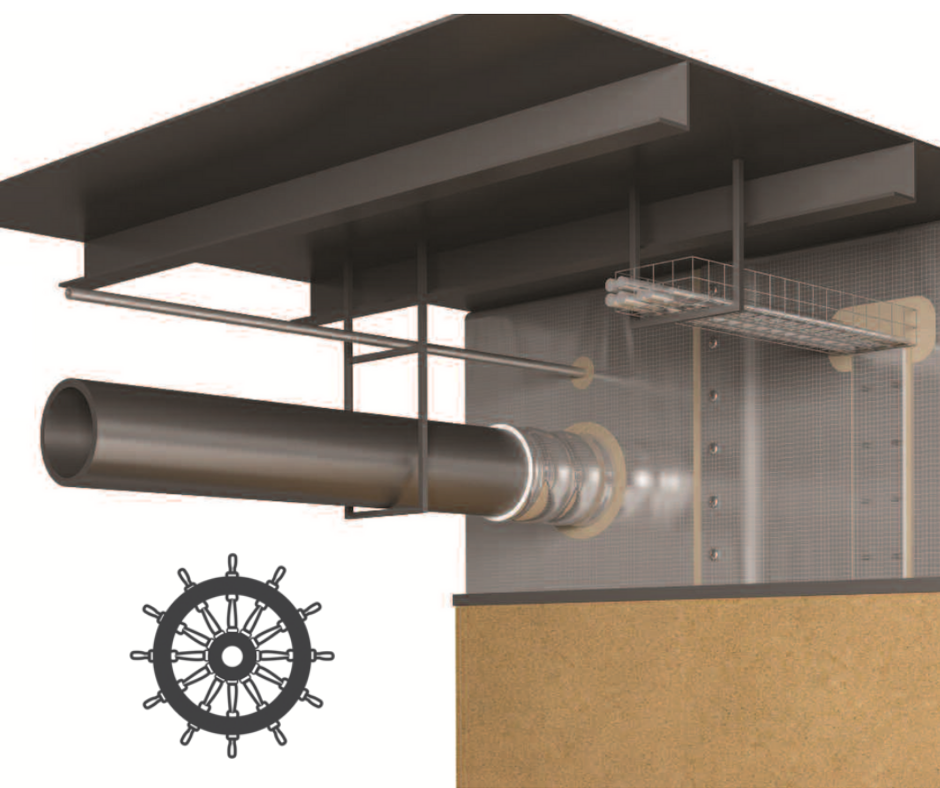 Low weight of 2.4kg/m2 is much lighter than alternative systems.
Ease of installation : no steel bars required to fix the curtain elements together, no self adhesive alu-tape.
Flexible system which is used as a curtain when cable tray and ventilation duct or water pipes are already installed.
Installation of virtually all of the system is possible from the non-cabin side of the division where there is better access for installers to work.
[inbound_button font_size="20″ color="#c8232b" text_color="#ffffff" icon="paperclip" url="http://www.forfyre.com/contact-us/?lang=en" width="" target="_self"] Request the installation manual and the MEDB certificate![/inbound_button]