IntuPaper, expanding your options in fire protection
IntuPaper is a range of intumescent materials providing an effective passive fire protection solution for a wide range of applications.

How does it work?
The papers are made from a special type of graphite, which is combined with high temperature resistant mineral fibers, a small content of binder and sometimes, depending on the type of application, active ingredients are added to the composition (such as alumina trihydrate – ATH) In case of fire, the ATH will undergo an endothermic reaction and will release water. This will stop the spread of flame on the surface of the material.
IntuPaper is activated at temperatures above 190 ºC, the point at which the material starts to expand and forms into a thick, insulating char foam. The char considerably delays the degredation rate of the fire, and will insulate the underlaying layers of material, offering protection against combustion. It works the same way for our fire protection paint 'IntuCoat' for protecting structural steel elements.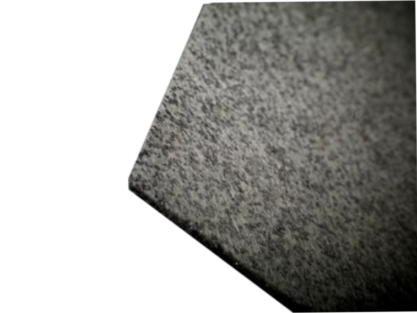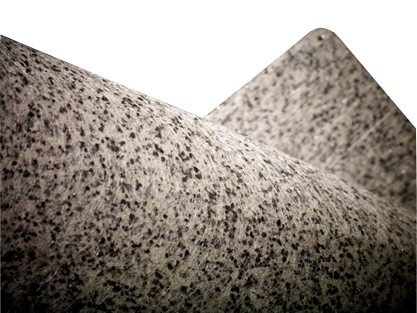 Fire protection for composite structures
Several grades of IntuPaper with ATH have been developed specifically for composite applications. Composite part and system manufacturers are using these papers inside the composite structure to improve the fire resistance. This is done by infusing the intumescent paper with resin. The IntuPaper is normally placed near the surface of the composite structure, as a permanent part of the system, where the passive fire protection performance is most effective.

Gap filling applications
Due to the fact that IntuPaper expands to up to 35 times it's own volume, unidirectionally, the material is an ideal fire protection solution for a lot of gap filling applications;
Timber and metal door seal fire protection, in combination with our lightweight firedoor core material B-Board.
Lift door and elevator door/shaft seal fire protection
Ventilation grill fire protection
Architectural ironmongery fire protection
Glazing gasket seal fire protection
Pipe collar and wrap fire protection
Fire testing 
3 grades of IntuPaper have been E84 tested;
ASTM E84-11a test is a standard test for evaluating the surface flame spread and smoke development characteristics of building materials
The Flame Spread Index (FSI) and Smoke Developed Index (SDI) are measured as part of the testing and form key criteria in the  classification of materials
Availability and possible convertions
IntuPaper is available in many thickesses, from 0.5 mm up to 5 mm. The epansion rate starts at 4.5 : 1, up to max. 35 : 1, meaning that the material can swell up to maximum 35 times it's own volume. IntuPaper is produced in both flexible and rigid forms, and is supplied as rolls, sheets or custom cut shapes. Furthermore, secondary convertions are possible such as the addition of a self adhesive backing and/or a lamiate on one side for weather protection.
[inbound_button font_size="20″ color="#c8232b" text_color="#ffffff" icon="paperclip" url="http://www.forfyre.com/contact" width="" target="_self"] Request a free sample![/inbound_button]