Vessel Protect – Jetfire & Hydrocarbon fire protection for petrochemical tanks, vessels and boilers
The Vessel Protect system consists of flexible, high temperature insulation blankets. The blankets are installed around petrochemical gas tanks and vessels to maintain the integrity of the structure during hydrocarbon and jet fires. In order to fix the blankets on the surface, the first step in the installation process is to apply a steel mesh over the entire surface. Because welding the mesh would damage the coating of the steel surface, the blankets are attached to each other by twisting the steel wires together. The securing pins for the blankets are then formed by cutting the mesh loose at fixed mutual distances and bending them over.
Tested on a 190 min Jet Fire Protection according to the ISO 22899-1 standard (JF / 195/180)
The blankets have both thermal and fire-resistant properties
Cut to size steel pins of the mesh, bent upwards, are used to fix the the insulation blankets. This means that welding is not needed.
The system consists of 2 layers of fire-resistant insulation blankets, with a  total thickness of 88 mm (50 + 38)
Especially suitable for tanks / vessels that operates above ambient temperatures.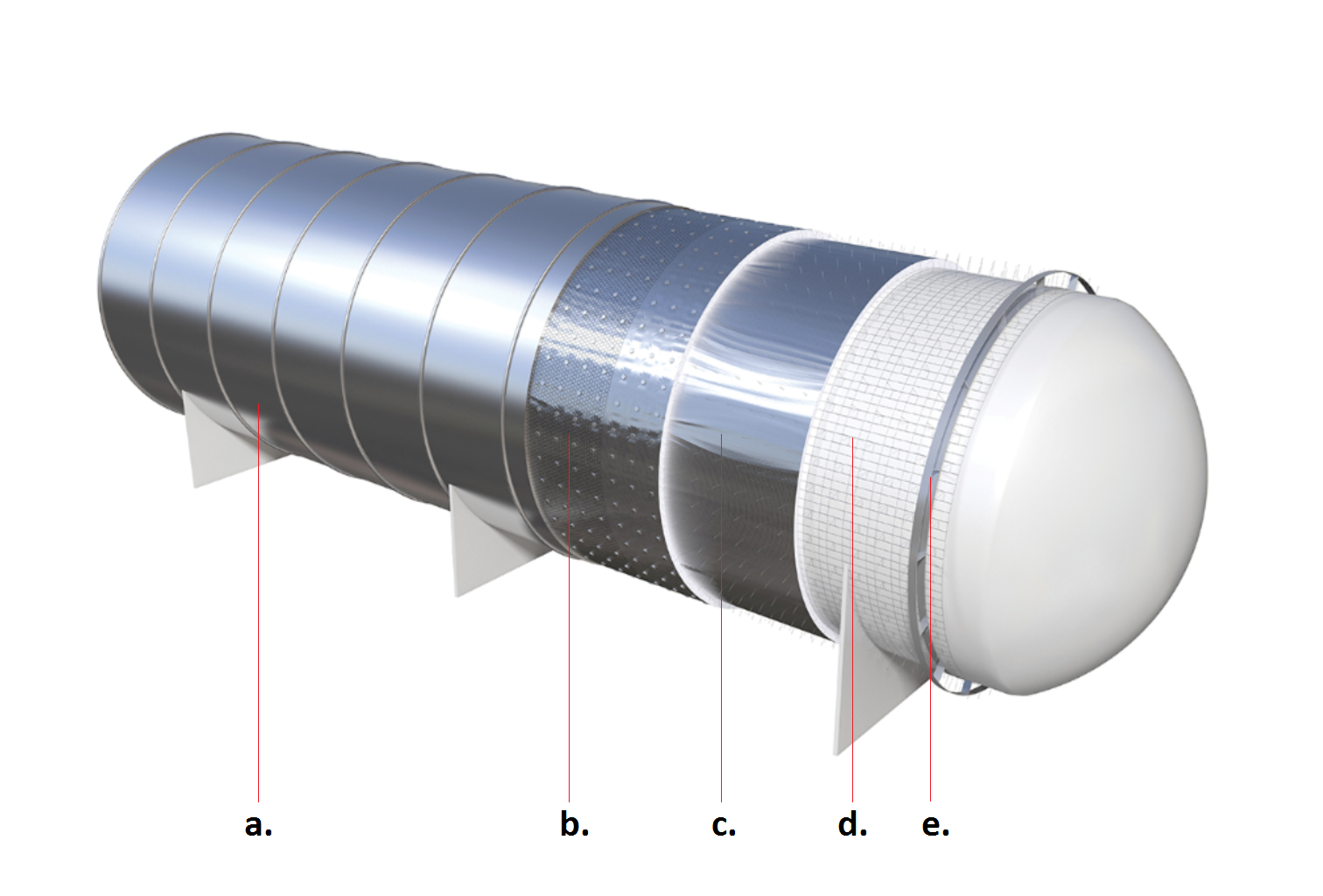 a = Exterior cladding
b = Washers / caps for attaching the fire-resistant blankets
c = Fire-resistant insulation blankets with an aluminium foil covering on one side
d = Steel mesh
e = Support rings for exterior cladding
[inbound_button font_size="20″ color="#c8232b" text_color="#ffffff" icon="file-o" url="http://www.forfyre.com/contact/" width="" target="_self"]  Request a quotation [/inbound_button]
Installation pictures