Lithium Ion Batteries:  A life-threatening product we use more and more often.
We live in a fast world, continuously changing. We need our technology around us, every single moment of the day – and night. Your phone, notebook or tablet running out of battery is one of your daily struggles. How do we meet the global growing demand for lightweight, rechargeable power?; Lithium-Ion batteries.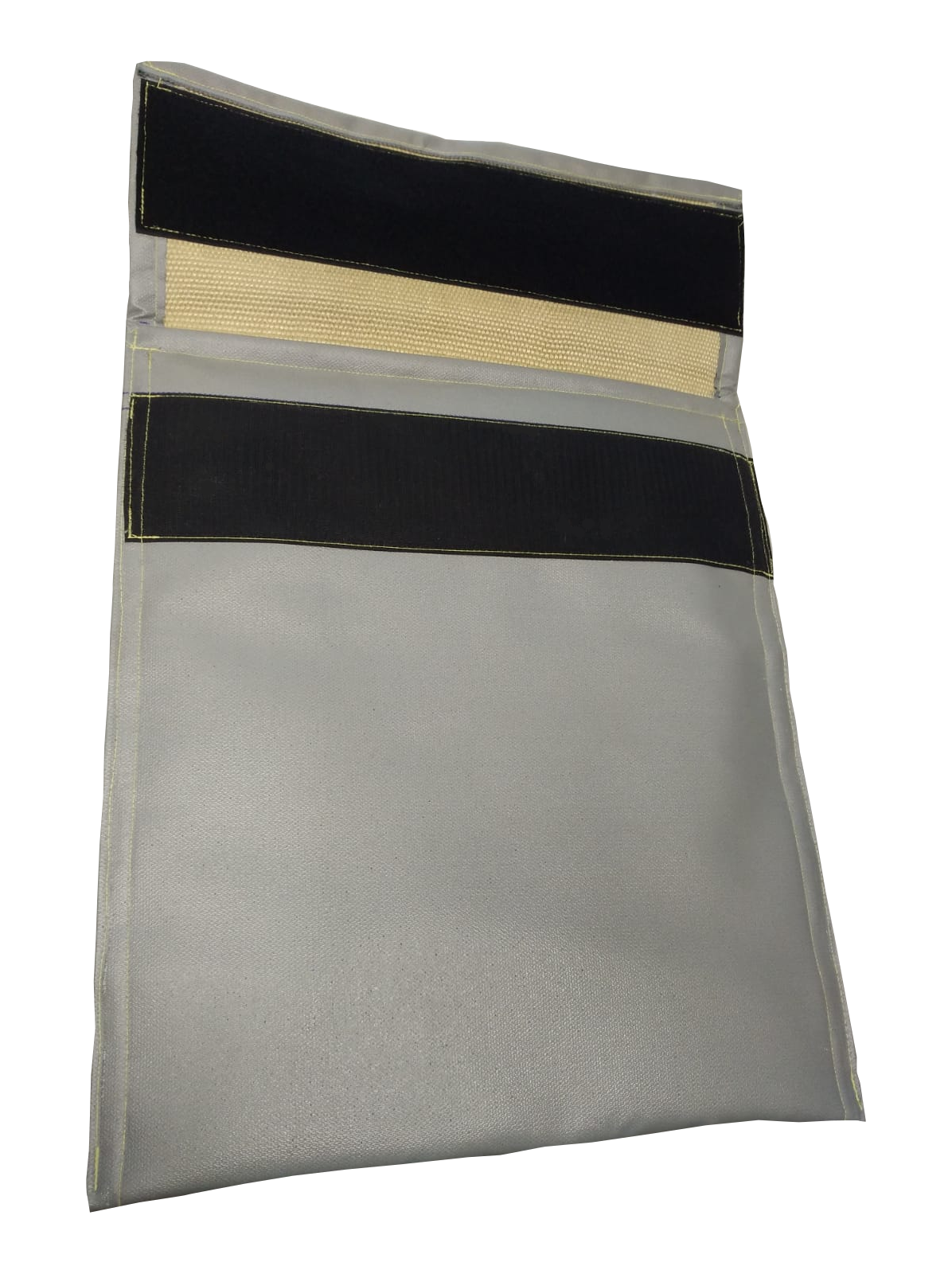 Our planet is running out of it's fossil fuel sources which forces us to search for alternative energy. The sudden rise of electric cars is on the verge of disrupting oil markets ans this scale-up of electric cars increases the demand for renewable energy and  drives down the cost of Lithium-Ion batteries.
So the Lithium Ion Battery seems like the ideal solution for making our lives more comfortable and our world more durable. True that, but on the onther hand Lithium batteries can be life-threatening
Why are these batteries so dangerous? Part of the problem stems from what makes them so popular: They pack a lot of power for their size. But if they short-circuit they can overheat and create a chain reaction known as "thermal runaway," a cascading effect in which they reach very high temperatures and emit thick smoke and toxic gasses that can fuel a fire or an explosion, especially if they're packed tightly with other lithium batteries. All aircraft, cargo or passenger, come equipped with fire suppression systems in cargo holds, but they are not enough to stop such an intense blaze.
The Facts
A total of 171 incidents between 1991 and 2016 was recorded involving batterys carried as baggage or cargo on airplanes. (recorded by the US Federal Aviation Administration)
2006:  Destruction of UPS plane in Philadelphia caused by ignition of Li-Ion batteries, resulting in the death of two crewmembers. Besides the intense fire and toxic fumes, thick smoke inside the cockpit was reported.
2010: Two fatalities when a cargo plane crashed shortly after take off in Dubai. Cargo: 81.000 Lithium batteries.
On August 7, 2004, a shipment of lithium ion batteries being loaded on a FedEx aircraft in Memphis, TN caught fire. The fire was discovered while being loaded onto a flight destined to Paris from Memphis, TN.

January 16, 2013: a serious incident involving the main battery occurred aboard a 787 airplane operated by All Nippon Airways during a flight from Yamaguchi to Tokyo, Japan. The airplane made an emergency landing in Takamatsu, Japan, shortly after takeoff.
Another known fact is that the Malesian MH370 aircraft carried a consignment of lithium ion batteries. This has given rise to the theory that this freight may have caused a fire in the cargo hold, which necessitated the captain to change course toward the west looking for the nearest airport to land.
On 26 April 2014, a passenger checked in four bags for a flight from Melbourne,to Nad. The operating aircraft was a Boeing 737. Before departure, a ground engineer observed smoke emanating from the aft cargo hold, alerted the aerodrome rescue and firefighting (ARFF) service. The ARFF and Australian Federal Police subsequently inspected all four of the bags checked in by the passenger and found 19 batteries intact and an additional 6-8 that were destroyed by a fire cause by Lithium batter thermal runaway.
December 2015,  Hoverboards, or self-balancing scooters, have been linked with at least 99 electrical fires in the U.S., according to the the Consumer Product Safety Commission. Delta Air Lines banned hoverboards in carry-on and checked baggage, citing the product's fire hazard risk. British Airways and JetBlue, among others, also bans the devices from flights.
1st of April 2016: The ICAO prohibited transportation of Li Ion batteries as cargo on passenger aircrafts. The FAA and EASA highly recommends airlines to take care for solutions, preventing propagation of fire caused by thermal runaway fires.
August 2016: As part of its 'Electric Road Trip' tour for the summer, Tesla stopped in Biarritz, France to promote Model S and Model X over the weekend. During a test drive in a Model S 90D, the vehicle suddenly made a loud noise and sent a visual alert on the dashboard stating that there was a problem with "charging". The Tesla Model S caught on fire only a moment later.
June 2016: HP recalled nearly 50,000 HP, Compaq, HP ProBook, HP ENVY, Compaq Presario, and HP Pavilion computers after seven reports of battery packs overheating, melting or charring, including four reports of property damage totaling about $4,000.
And the list goes on.. Many more incidents involving  fires caused by exploding Lithium Ion batteries can be found on the internet. Not only incidents that occur during transportation but also in the homes of people (phones, notebooks, cars, vacuum cleaners  etc. catching fire)
Introducing the The LithiumSafe™ Battery Bag
Halon fire surpression systems inside aircraft, the traditional hand-extinguisher or fire blankets – studies prove that all these safety measurements are not effective.
The  most effective way to prevent the spread of flames in case of a Lithium battery catching fire is to contain the fire and resulting explosion for a certain duration of time, providing a flight crew valuable time to make a safe emergency landing. This can be done using special designed 'containment bags', in which the burning device must be placed and sealed.
The LithiumSafe™ Battery Bag is the first engineered solution providing excellent passive fire protection properties and complete containment of thick smoke and toxic gasses. It has been developed at the request of a major European aviation company.
Our team of tailors & engineers developed an unique configuration of  advanced high temperature insulation materials – resulting in a lightweight, flexible product with high mechanical strength.
The LithiumSafe™  Battery Bag can be supplied in any size and configuration depending on the required duration of fire protection. Also, the Battery Bag can be personalised with a company logo and/or full layout.
How do you place a burning device inside the bag without burning your hands?
We thought about this. Before the interior of the battery heats up to approx. 130 °C, where the "separator" film melts, you can pick up the device with your bare hands without getting burned. But when the film melts, an explosive release of electric energy will be triggered, where the end cap ruptures and a flare emerges briefly (~ 1 sec). And then the cell materials combust for up to one minute, releasing heat and driving the cell temperature up to 500 °C.  Neighboring cells can also be heated above the critical 130°C potentially causing them to short with the same consequences resulting in thermal runaway.
At that point, you will need the LithiumSafe™ Gloves to safely pick up the device and place it inside the LithiumSafe™ Bag. The gloves are made from high temperature insulation materials that are able to withstand temperatures up to 1000 °C. They can be used in direct flame contact for at least 20 seconds.
Request a quotation!
[wpforms id="1356″ title="false" description="false"]